The problem of steady flow in a curved tube is considered with a prescribed Poiseuille flow at the inlet and a traction-free outlet condition. It is not clear that the latter is appropriate, but the main aim of this example is to check that the TubeMesh works correctly.
A detailed comparison between the flow field and the Dean solution should be performed for validation purposes, but the qualitative features seem reasonable.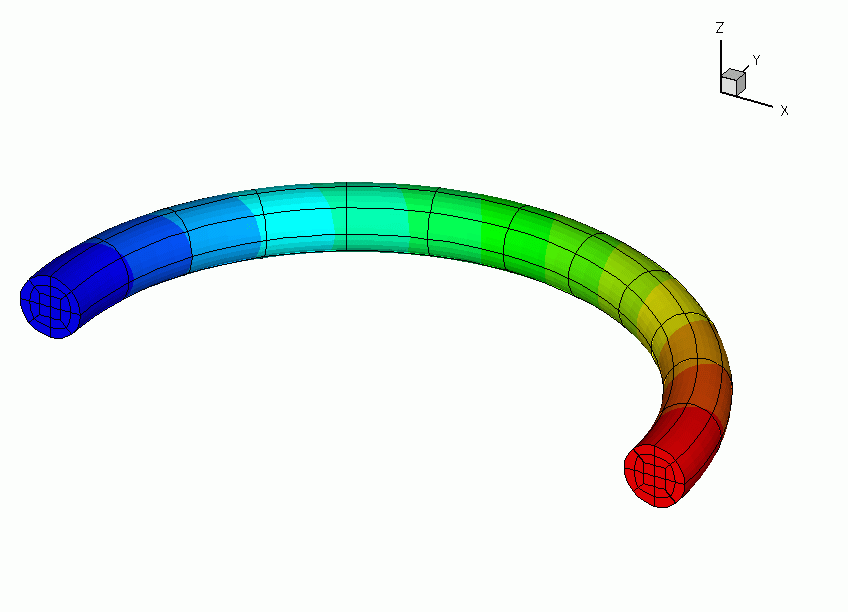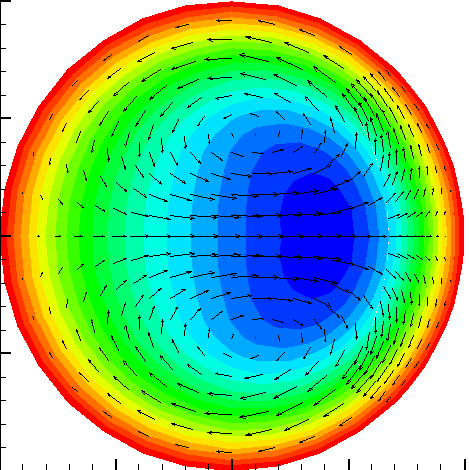 Detailed documentation to be written. Here's the driver code...
---
---
PDF file
A pdf version of this document is available.